ZXB - PRO MAPLE w/ Ink Dot
$

129.99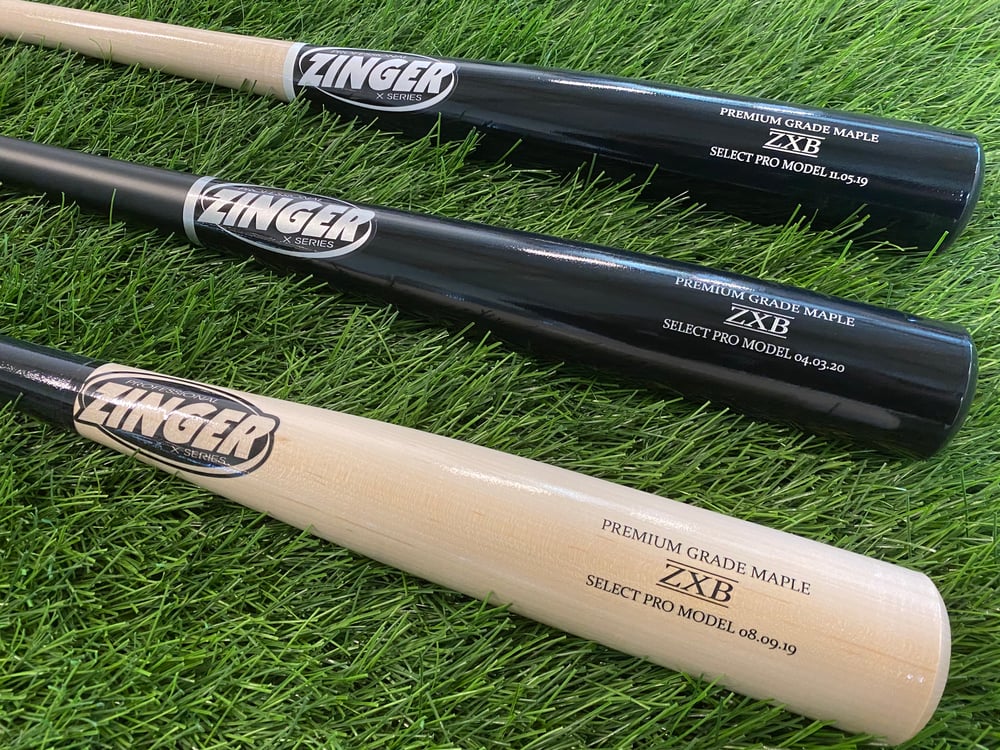 The Zinger ZXB is not a model, but rather a Pro Stock bat that comes in various models and finishes. All bats are ink-dot tested to insure Professional quality. When we have extra bats from custom orders in models that we may not carry specific inventory for, we add them to our ZXB inventory and offer you a significant discount to the normal retail pricing.
Bats will come in one of the following color combinations:
Black Handle / Clear Barrel
Black Barrel / Clear Handle
All Black (either flat black, gloss black, or flat handle with gloss barrel)
Or you may get lucky depending on inventory and get one of our ZXB+ models that feature other upgraded color options like smoke, Burnt Orange, Grey, Red Stain, Navy Blue, and others.
Because of the nature of the inventory, specific models or color combinations cannot be requested.
The ZXB line is quickly becoming one of the favorite options for our customers, especially when considering cost. This is your chance to buy a Zinger Bat at a fraction of the cost of our Custom Pro Maple models.
**ALL SALES ARE FINAL - NO REFUNDS OR EXCHANGES**
Availability
31" ZXB Pro Maple

32" ZXB Pro Maple

33" ZXB Pro Maple

33.5" ZXB Pro Maple

34" ZXB Pro Maple
Share