X71 - All Natural Pro Maple w/ Ink Dot
$

125.00 On Sale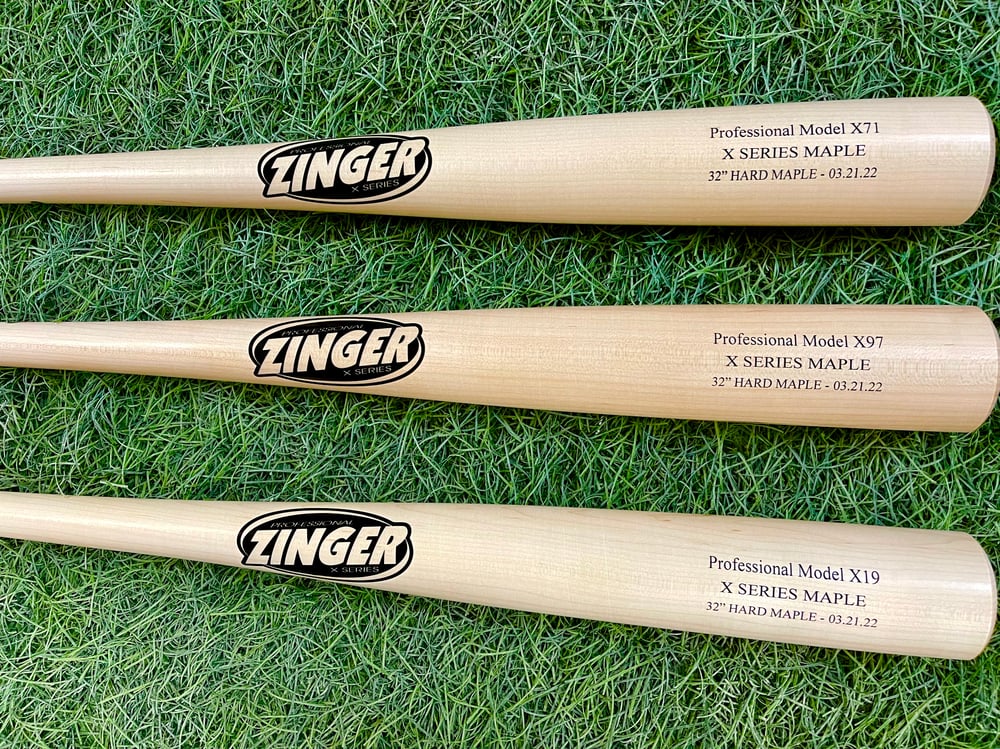 **Please note - we are now making these bats as ordered so they are always freshly cut. Production usually takes between 1 and 3 workdays from order to ship.
The X71 is the Zinger version of the traditional 271. There is a reason that this is the most common bat in baseball, with the likes of Paul Konerko, Alex Rodriguez, and Prince Fielder swinging this model throughout their respective careers. Those are some of the great power hitters using this medium barrel bat. The misconception of power hitters using large barrel bats is negated by those 3 names - among others. This model is made from a high-density billet which should increase performance and minimize breakage.
**ALL SALES ARE FINAL - NO REFUNDS OR EXCHANGES**
This same bats retail on our website @ $149.99ea. Take advantage of this amazing value!
All of our Pro Maple bats include the slope of grain Ink Dot Test to assure a quality product, up to the standards we use for our professional players.
**ALL SALES ARE FINAL - NO REFUNDS OR EXCHANGES**
Availability
31 inch

32 inch

32.5 inch

33 inch

33.5 inch

34 inch

34.5 inch

35 inch
Share